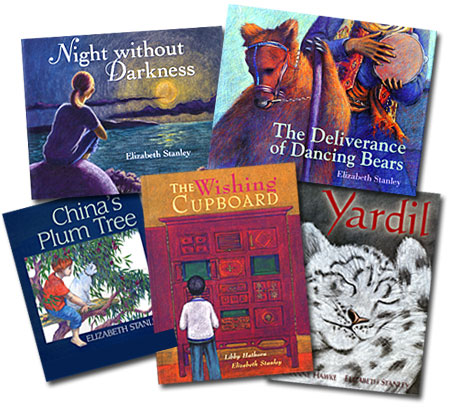 Welcome...

This is the website of Elizabeth Stanley - award-winning Australian children's book author and illustrator, teacher and educational psychologist.
On this site, you may find out more about the children's books she has written or illustrated, read book reviews, get teachers notes on her books or make a booking for one of her writing or illustrating workshops. As a former Director of the Dromkeen Children's Literature Centre, she is also available to speak at conferences, and her contact details are available.
Her most recent illustration works include Yardil and her most recent awards include the Henry Bergh Children's Book Award for The Deliverance of Dancing Bears.
Her works can be purchased at Dymocks bookshops across Australia, and on Amazon worldwide.